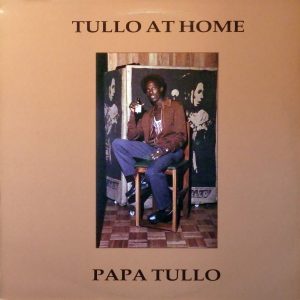 On my Reggae Monster Original series I once posted the
last song from this album.Today we find the whole record.
It is from 1982, the time almost only reggae music reached
my turn table. Decent sound with papa Tullo, his first
elpee and a solid listen ..
Op mijn Reggae Monster Original serie compilaties stond ooit
al het laatste nummer van deze plaat. Vandaag vinden we het
hele album. Hij is uit 1982, de tijd dat bijna alleen reggae op
m'n draaitafel belandde. Degelijke reggae met Papa Tullo,
zijn eerste elpee, een solide luister ervaring ..
Reggae Monster originals part 3
All Reggae Monster Originals
01 – Youth of today
02 – Poorman skank
03 – Musical show
04 – Ability
05 – Esapandoros
06 – Different fashion
07 – Chap it star
08 – Proud are we
09 – Zim leggo the rhythm
10 – Straight to the government